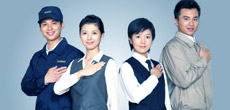 Contact person: Alan
Telephone: 0755-23069425
Website: www.eceuta.com
Q Q: 528646316
TELL:13316501082
Writer how to maintain
Release date:2016-01-13
Writer how to maintain
Many dealers are selling machine, instead of how to maintain that they sell machine, broken to fix it. Although carving machine maintenance is simple, generally it is ok to change some parts, is very convenient, but if maintenance is not good, a few months, just once a while under warranty don't have to pay maintenance costs, but delays is not so good. So users should try to keep good maintenance, unless necessary for repair again. So what users have to do maintenance work? Let's place the machine often due to poor maintenance problems for simple elaboration:
Cable car: domestic machine is multi-purpose measuring tape like cable, users can use tape measure instead, it is easy to break in the scroll, so the user when hear this part have abnormal sound should be adjusted in time, don't wait for it to get broken, the maintenance of this part is not warranty.
Stop: some machine car during initialization, move to the end to stop. If the car continued to mobile and impact machine, the limiter has a problem, or stop did not detect the car, may be the location of car parts not meet requirements in the guard position, it is ok to adjust this part. If did not move when the car initialization, usually due to too much dust, cover the metering section inside the stop, this is about to notice at ordinary times more dust.
Belt: this is a no warranty parts, usually to stay is easy to have tooth wear on the belt, not too loose, also cannot too tight.
That knife often should change, used for a period of time with a sewing machine oil bearing.